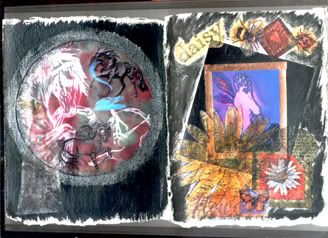 Ah, an update to the Art Journal. This is page three, redone, or maybe just closer to complete. Page four, next to it, is new. All main images are digital creations, courtesy of my warped mind and hours in Photoshop. I also used images cut from napkins, some copper foil tape (courtesy of my MIL and her stained glass creations), and water color paints. Entire page was then sealed with matte finish modge podge.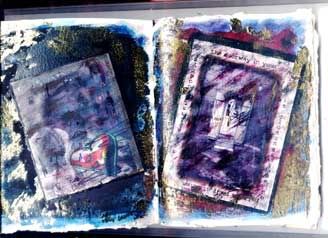 Pages 5 and 6. A bit dark and obscurred because of some buckling on one page. Again, digital images, and watercolor. Also some gold leafing was used here, just to make scanning a little more difficult. Clearer version of the digital art below.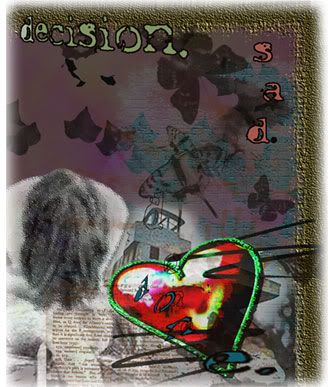 Peice entitled: Decision.
Text reads: Decision. Sad. Done. (done is mostly lost in the heart)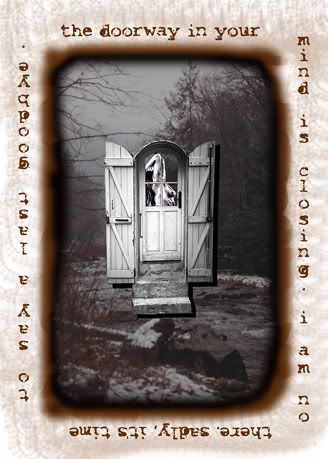 the doorway in your mind is closing. i am no longer there. sadly, it's time to say a last goodbye.