After a virtual eternity of being utterly uninspired and unwilling to do anything art-related, the bug has bitten once again, and I've managed in a few short days to get paint and pixels everywhere. I've also spent a lot of time rummaging through the piles of junk I'd shoved to the sides, and found a few things that I started and lost interest/track of. The best of them is the begining of a sort of art journal. I'm posting photos of it here.
Amazingly enough, I am going to bet that anyone who sees this will be able to tell it's the cover.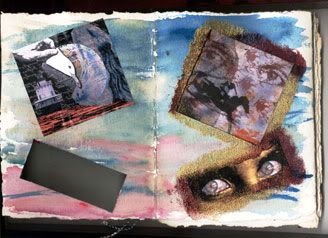 Inside the front page.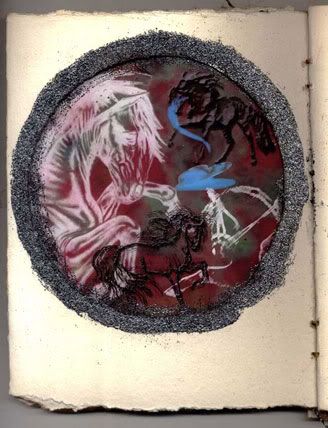 Next page as I found it. I've changed it since the scan was made. When things are dry, I'll scan some more.